You're serious about making sure your book looks great.
So are we.
We've helped thousands of authors just like you create great looking, custom designed books so you can reach a larger audience and maximize sales. We are so confident you'll love our work that we back it with a 100% Satisfaction Guarantee!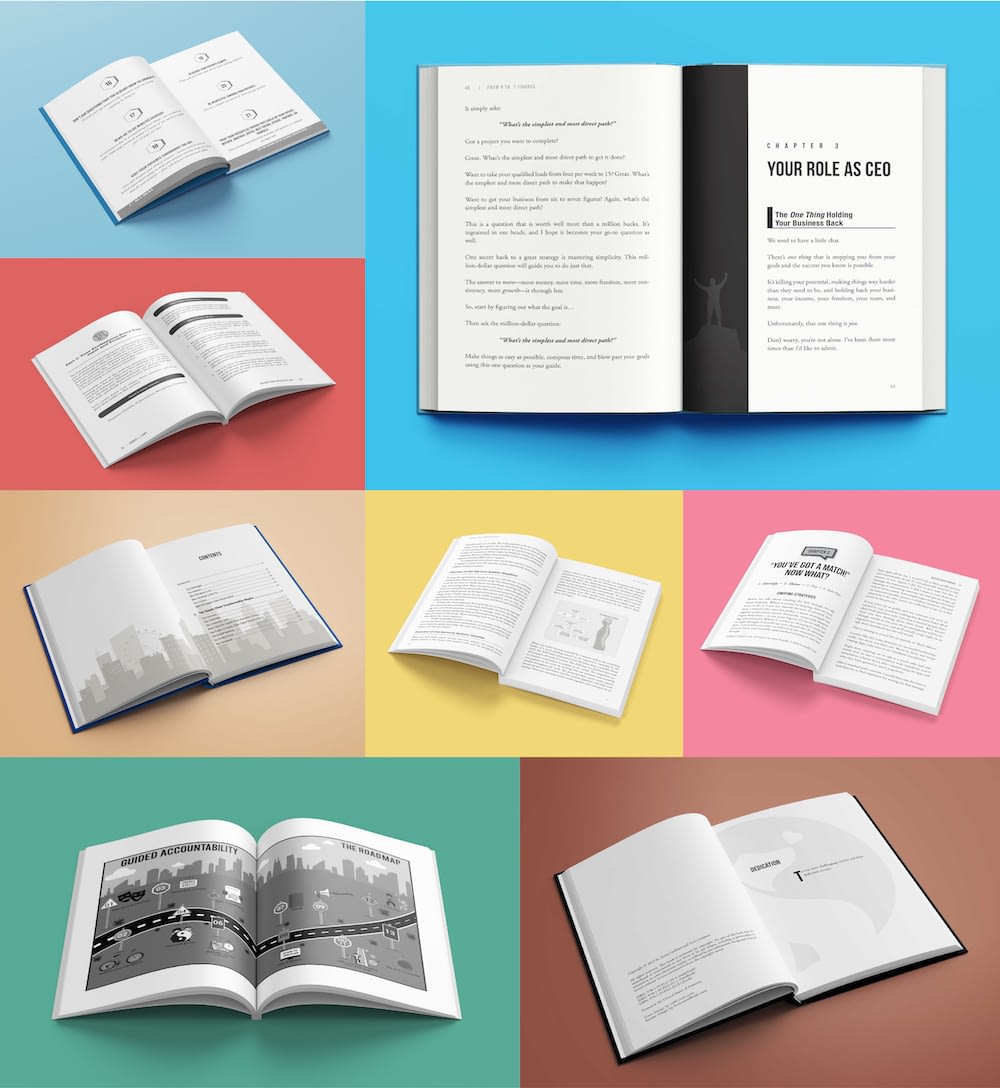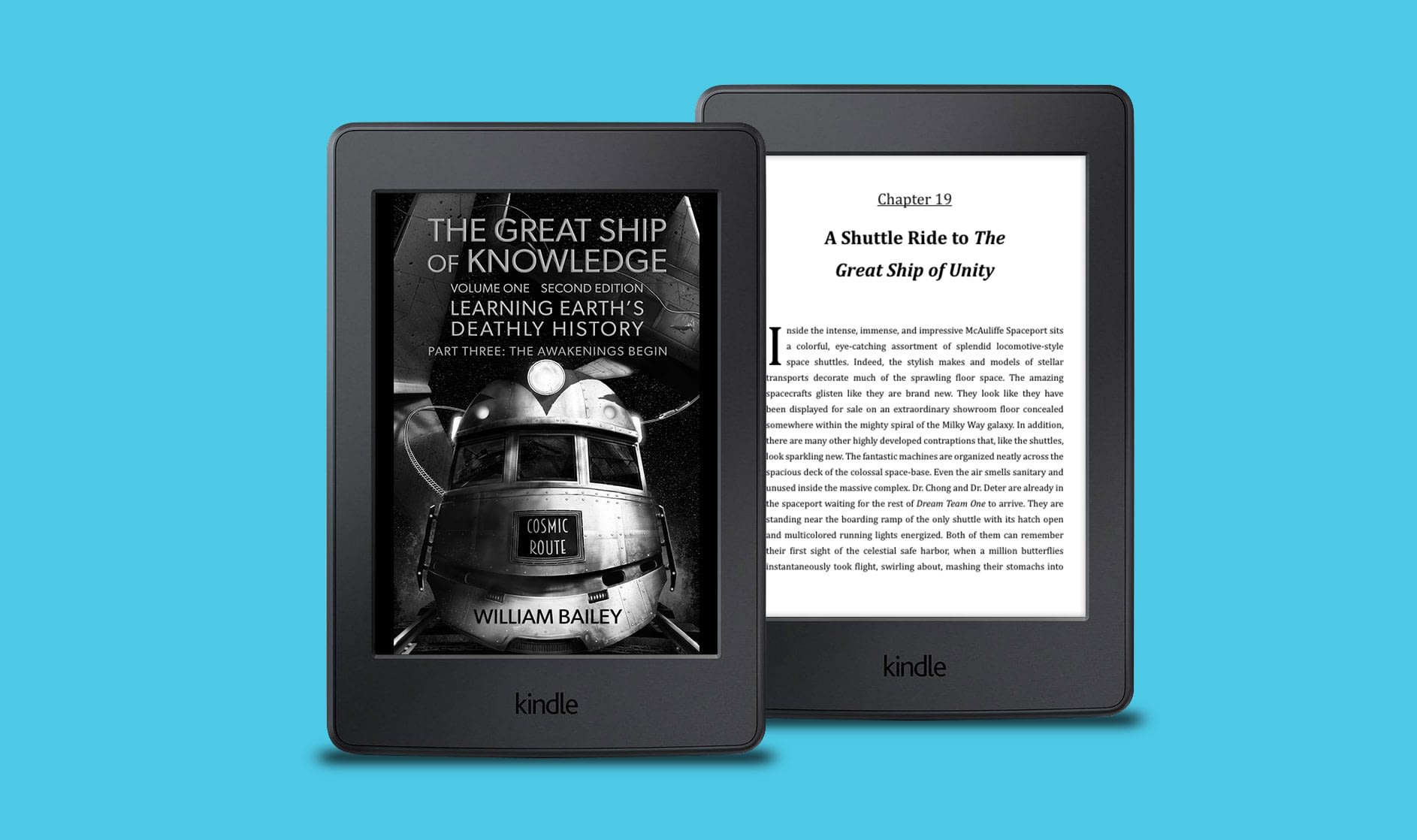 eBook Formatting
We'll format your digital files to meet the requirements of your publisher and provide a seamless reading experience for your audience.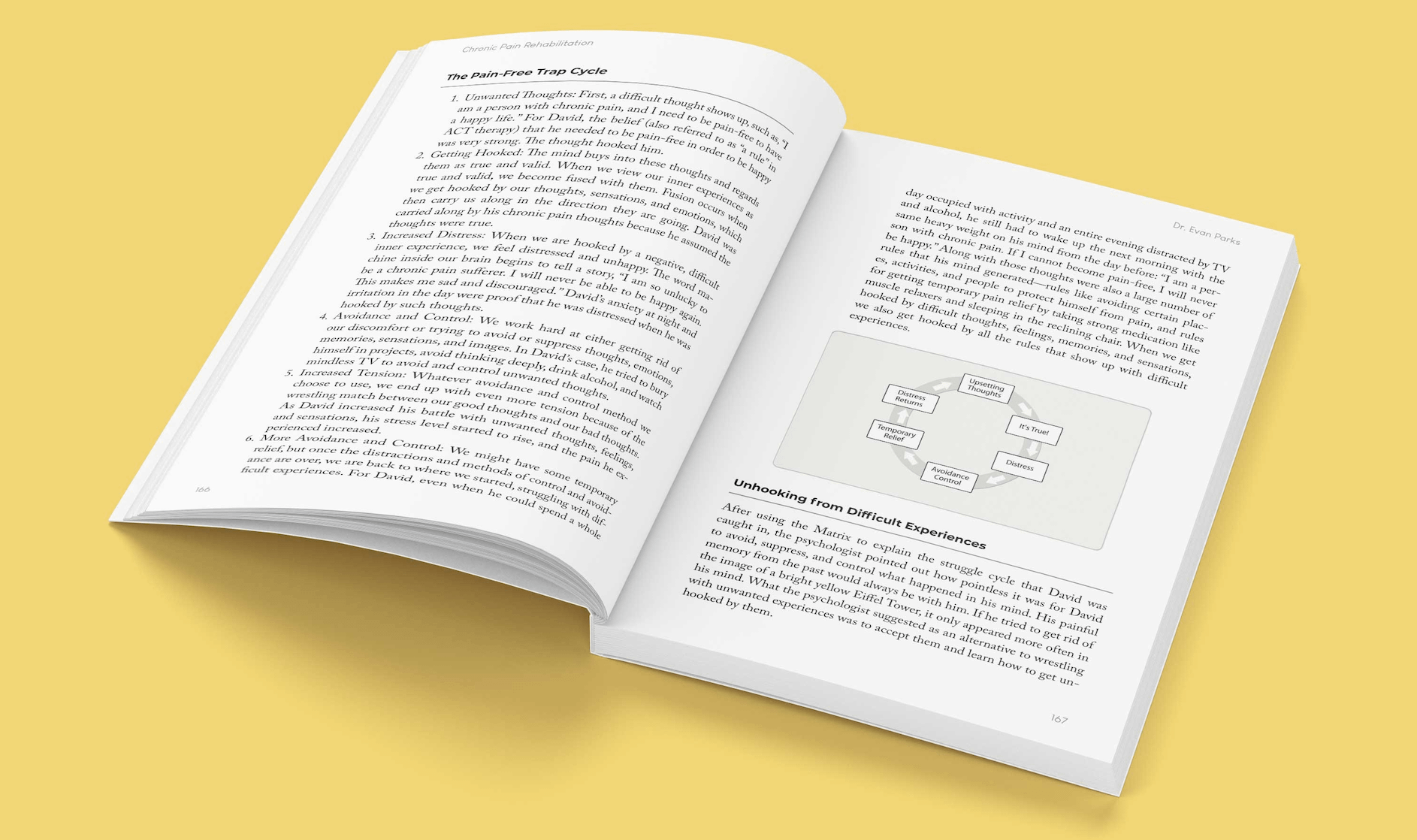 Print Formatting
We'll take your manuscript and format it into a print ready PDF file that meets the requirements of all major book publishers.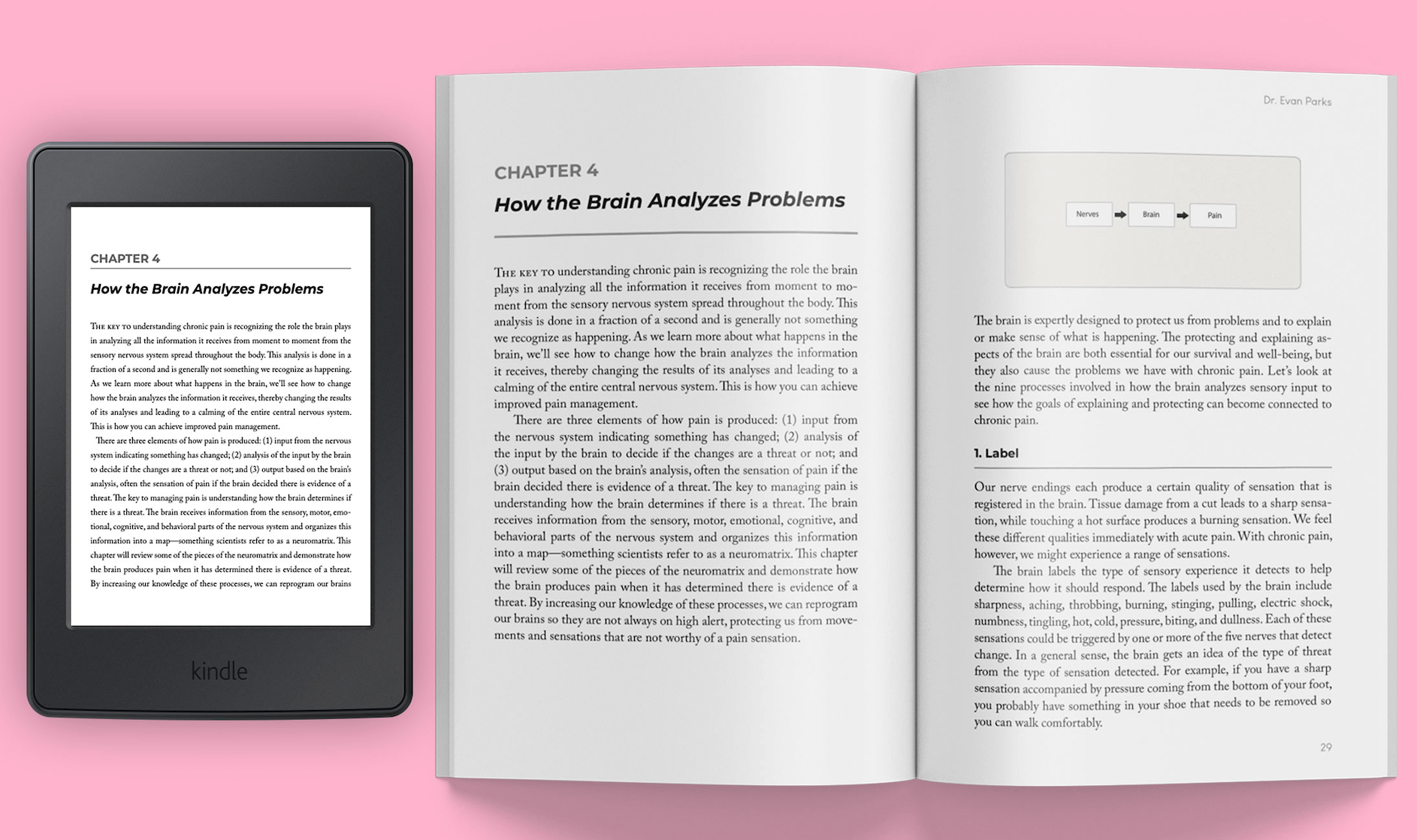 Print and eBook Formatting
The best of both worlds. This service includes both eBook and Print formatting so you can reach your audience through multiple channels.

* We appreciate your efforts to get your manuscript to us fully edited, proofread and free of errors to minimize the need for revisions. But we get it, sometimes mistakes happen. That is why we also offer content revisions at a reasonable price. Whether it's a typo, word change, missing/incorrect punctuation or other simple error, we'll help you take care of it. The minimum charge for each round of content revision submissions is $10 USD which includes up to 5 changes. Each additional revision per submission is $2 USD each.
Please note, minor revisions do not include removing or replacing whole paragraphs and/or sections of the book or changes to the trim size. These would be considered a re-format as they result in significant changes to the design layout. Also, our unlimited formatting revisions only apply to typesetting changes and does not apply to image-heavy and complex books that would result in significant changes to the over-all layout. While we are happy to make these changes for you they would incur additional charges. Please CONTACT US for a quote.
Once the formatting is done you will receive the following (will vary depending on the package selected):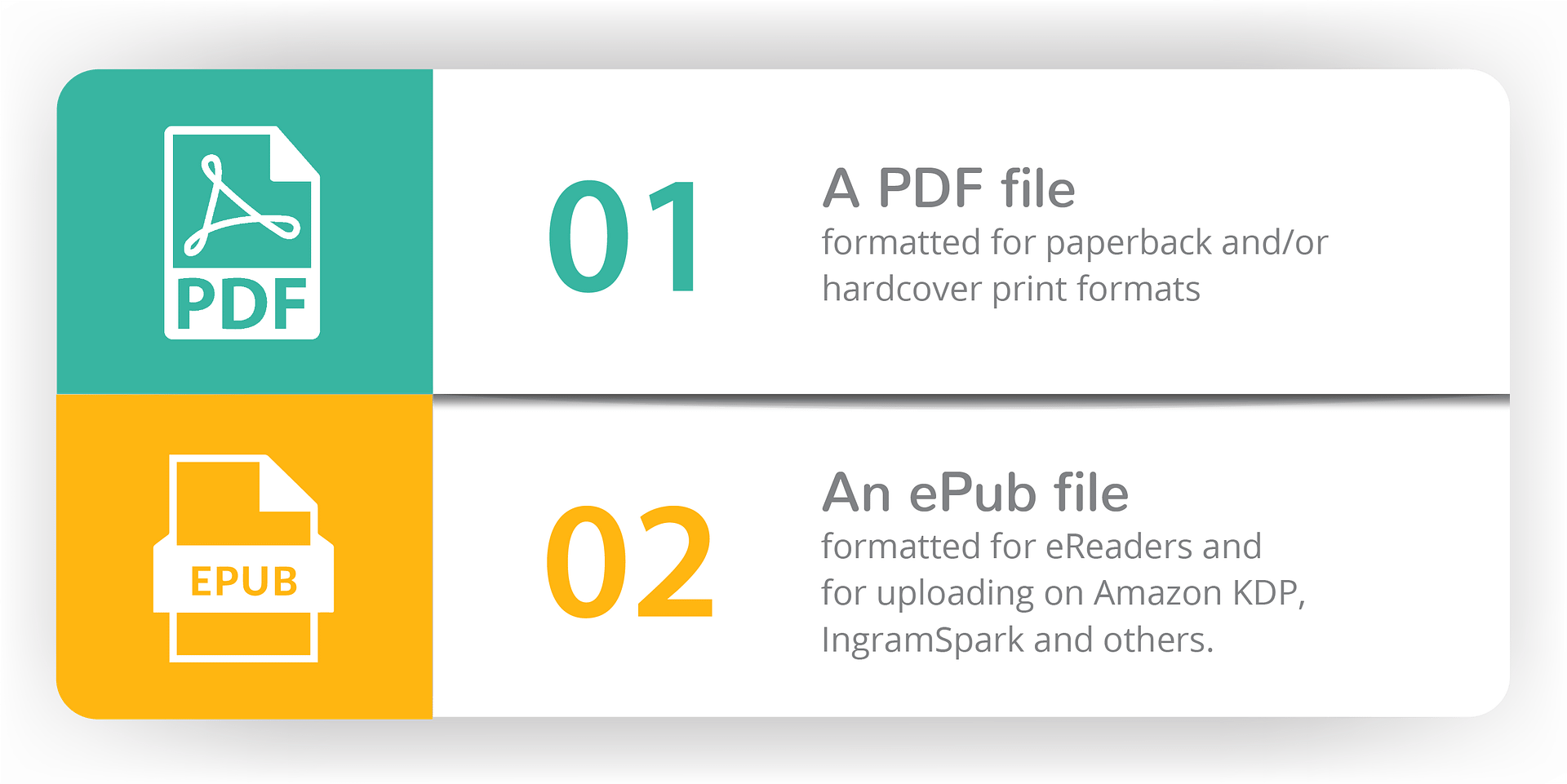 All of our files are guaranteed to work with Amazon KDP and IngramSpark. For eBook formatting a MOBI file is available upon request if needed.
Order Your Formatting Now
The prices below apply to the formatting of simple fiction and non-fiction manuscripts of up to 80,000 words in length and no more than 20 images, graphs, tables, footnotes and/or endnotes. Please CONTACT US if you require a quote for a more complicated project (e.g. children's picture books, cook books, work books, etc). 
eBook Formatting
Send us your fully edited and proofread manuscript and we'll format it into reflowable form for seamless use on any device.

Guaranteed to work with Amazon KDP or IngramSpark.

Typically 5-7 business days turnaround time.

                                                                                                                                                                                   
Print Formatting
Send us your fully edited and proofread manuscript and we'll format it into a print ready PDF file.

Guaranteed to work with Amazon KDP or IngramSpark.

Typically 5-10 business days turnaround time.                                                                                                                                                                   
Print and eBook
Save $50 off the individual prices of eBook and Print formatting by bundling them together.

Guaranteed to work with Amazon KDP or IngramSpark.

Typically 10-15 business days turnaround time.                                                                                                                                                                          
"The Works" Bundle
Our most popular package.

Professional print and eBook formatting plus our custom cover design service all in one convenient package.

Guaranteed to work with Amazon KDP or IngramSpark.

Typically 20-25 business days turnaround time.          
All of our services are backed by a 100% Satisfaction Guarantee. If you are not happy with the formatting we will work with you to fix it or refund your money.

Real Authors. Real Results.
Dr. Evan Parks
Chronic Pain Rehabilitation
"Thank you, Cory and Wallace at Formatted Books! You have walked me through the book publishing process, helped perfect the end product, and turned out an awesome book! Chronic Pain Rehabilitation is ranking #1 in six categories: Chronic Pain, Pain Management, Stress Management, Back Pain, Headaches, and Alternative and Holistic Medicine! Thank you so much!"

Austin Netzley
From 6 To 7 Figures
"Working with Formatted Books has been an A+ experience! Very rarely will I go out of my way to give someone a shout-out, but it's been awesome. The speed, communication , and quality has been awesome. I will be sending a lot of people your way. Keep it up!"

Kiera Gray
Prime Mischief
"Working with Formatted Books was a wonderful experience. I was particular about the look and feel of my book, and Cory and Wallace went above and beyond to create a professional, whimsical and readable formatted book. It was a pleasure working with such a timely and positive company.
Thank you!"

Janice Lamy
Creating Your Success
"The team at Formatted Books made it so easy to get my book ready to publish! They really seemed to get the essence of the contents and put intentional thought into the layout. Not only did they select a font that coordinated with my cover design, but they also added in icons for each chapter that coordinated with my infographic. All of this without any direction from me! And, of course, they did the work quickly and for a very reasonable fee. I would recommend Formatted Books to any author who wants their book layout to be handled by a team that approaches the project as though it were their own."

Lonnie Free
The Path to Different
"It has always been a dream of mine to write a book. FormattedBooks.com has gone above and beyond to help me make that dream a reality. Their team does an amazing job and I do not hesitate a bit to recommend them to anyone. They are knowledgeable, skilled, flexible, and easy to work with. If you have a book that needs to be formatted, do yourself a favor and let FormattedBooks take care of it for you!"

Jevon Perra
The Captain – A Tale of Self-Discovery, Awakening and the Hidden Atlantis
"Formatted Books really came through for me. I am very pleased with their work with my 75,000 word manuscript. They got me my kindle and paperback formatting at a great price and with a timely return. They even put in some great images that go perfectly with my book them. Love it!"

Brigitte van Tuijl
Unmute Your Life
"Formatted Books recently formatted my e-book and did the interior design of my book 'Unmute Your Life – Break Free From Fear& Go For What You REALLY Want.'
They did a great job! It looks amazing, and I'll definitely let them design and format my upcoming books, too!"

Chuck Lee
Encouragement For Such a Time as This
"At nearly 83 years of age, I thought there was just one book in me. But the Formatted Books staff make the work on the book so smooth that I just might consider a 2nd book. And I would definitely do it with them. They were just what I needed: professional, creative, accommodating, prompt, affordable….and just as concerned as I was to produce a quality product. I give them 5 stars and highly recommend them"

Maria Spantidi
Fluent For Free
"Working with Formatted Books was a pleasure. Great communication, fast and high-quality formatting, great results. Highly recommended! I will absolutely be working with them in the future."

Vonda Neal &
Alex Lemelin
                  The Yoga Guide Book
"The team at Formatted Books really helped in guiding us through the formatting portion of our book. It is the first book we published and there were definitely a few things we didn't know! They took us step by step through the process and made what we thought might be impossible, possible! They exceeded our expectations, communicating to us with kindness and respect, with a sea of knowledge. We have no regrets going with Formatted Books, we will definitely use their services again in the future."

Brandon Beaber M.D.
Resilience in the Face of Multiple Sclerosis
"I formatted a prior book myself, resulting in an amateurish product, and I spent days setting up and uploading the correct files. Formatted Books exceeded my expectations! The book looks amazing, and I had all of the proper files ready for immediate upload! The art on the title pages, the formatted pictures and tables, the beautiful front matter, and the clickable table of contents and index for the e-book give it a professional big-publishing-house feel I was looking for!"

Alykhan Gulamalj
Your Personal Health Score
"Authors enjoy writing, not formatting. For me, formatting is the most annoying part of the self-publishing process. Formatted Books not only took care of this, but also did a much better job than I could. They matched the text style to my cover design and gave me quality, ready-to-upload files for both my ebook and paperback in a timely and professional manner. Their pricing is very affordable as well. I highly recommend their service."
Eric Harrison
Mustard Seed Faith
"Formatted Books did a great job of making my book come alive. They did exactly what they said they were going to do when they said they were going to do it and were very responsive all along the way. I would highly recommend their service for formatting for Kindle and Ingram Spark"

Linda Rice
The Necklace
"These people do a fantastic job and are very patient when revisions are needed. I've used them on two of my recent books and just submitted to them to do a third. I highly recommend Formatted Books."

Dean Kaufman
TV Trivia Champion 1980s
"Professional, polished and excellent attention to detail. Highly recommended!"
Are you ready to take your book to the next level?