A travel guidebook is a compilation of helpful resources written and designed to make it easy and convenient for visitors or tourists to experience a place or destination. As every tourist desires to relax and have a good time when on vacation, it is essential that travel books be authentic and genuine in introducing a destination to readers and travelers.
Book formatting for travel guidebooks should be clear and easy to navigate while enticing your readers or would-be-vacationers on the great sights, accommodation, restaurants, transportation, and activities a place has to offer.
A great example of a travel guidebook is Maui 2021 and Beyond by Liza Pierce. Maui 2021 and Beyond is different from other travel guidebooks in its simplicity and timeliness. It focuses on how to experience and explore Maui during the Corona pandemic where Liza, a long time Maui blogger for 15 years, shares her insights and photos to show the "real" Maui.
Written from her own personal experience, Maui 2021 and Beyond paints a clear picture of how much Maui has changed over the course of the previous years and how the spirit of the local Maui community to "Spread Aloha, Not Corona" continues to inspire positivity and optimism that makes Maui a unique go-to destination, now and into the future.
As a first-time independent author who took on the monstrous task of compiling everything she knows on how to experience Maui, we interviewed Liza about her writing process, what it was like writing her travel guidebook, with previews of what's inside Maui 2021 and Beyond.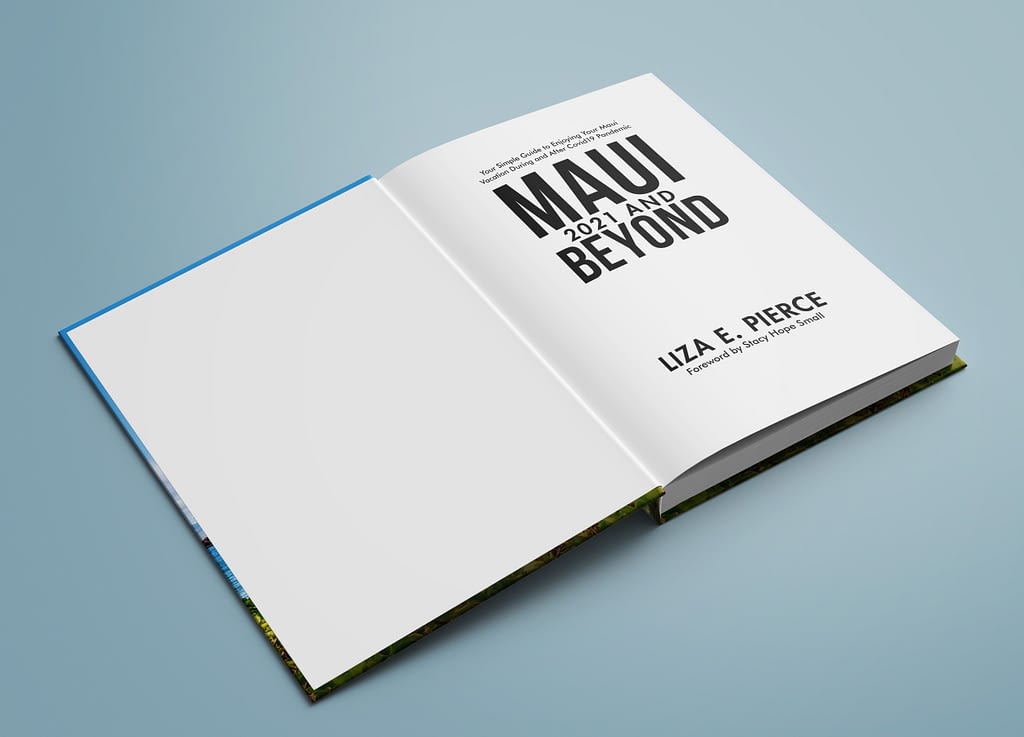 FormattedBooks: Describe a typical writing day.
Liza: Typical writing days for me are on weekends. I have a full time job as Interactive Digital Media Strategist Monday to Friday and my focus is on that job during the week. On weekends, I wake up at 5am, have a little quiet time (prayer time and meditation),  then handwrite what's on my mind for the particular book I am working on until about 8am. Then I make breakfast for the family, do weekend chores, and sometimes I get back to writing mid afternoon. I mostly do my reading and research for my book topic around this time.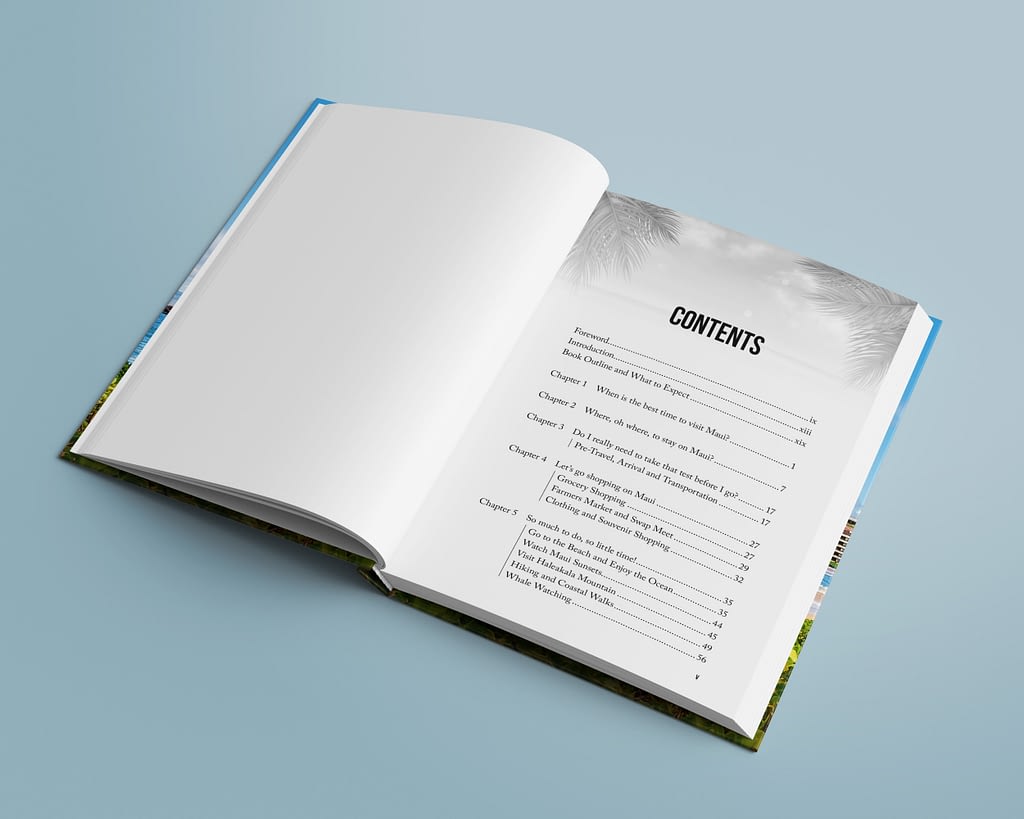 FormattedBooks: Have you always wanted to be a writer?
Liza: No, not really. However, I have always enjoyed writing on my journal, and writing letters to friends. In fact, my husband and I dated long distance and we did a lot of love letter writing at that time. Yes, handwritten letters mailed via postal office :). The journaling and writing friends led to blogging. And blogging led to book writing.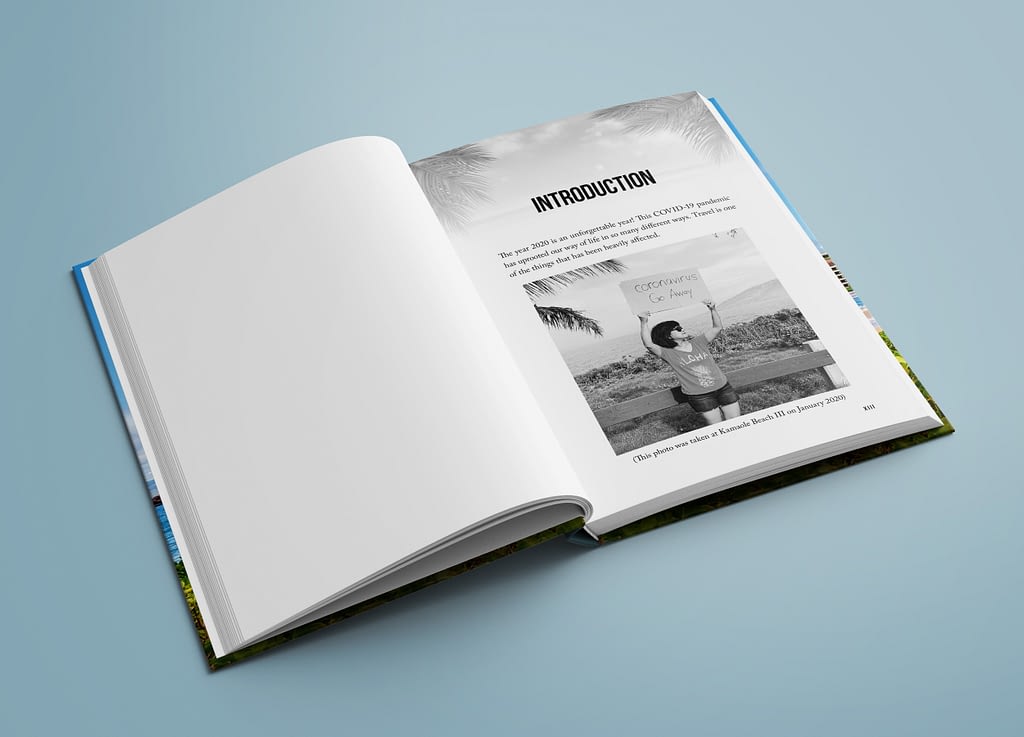 FormattedBooks: Which writer influenced you the most?
Liza: Brene Brown and Seth Godin. Although they have not written books about travel, and my book is about travel, you can tell that my style is similar to their style of writing. It involves storytelling. It is authentic. It connects with the readers.
FormattedBooks: What's your favorite quote?
Liza: "…. whatever is true, whatever is noble, whatever is right, whatever is pure, whatever is lovely, whatever is admirable—if anything is excellent or praiseworthy—think about such things" It is a quote from the Bible, in Philippians 4:8.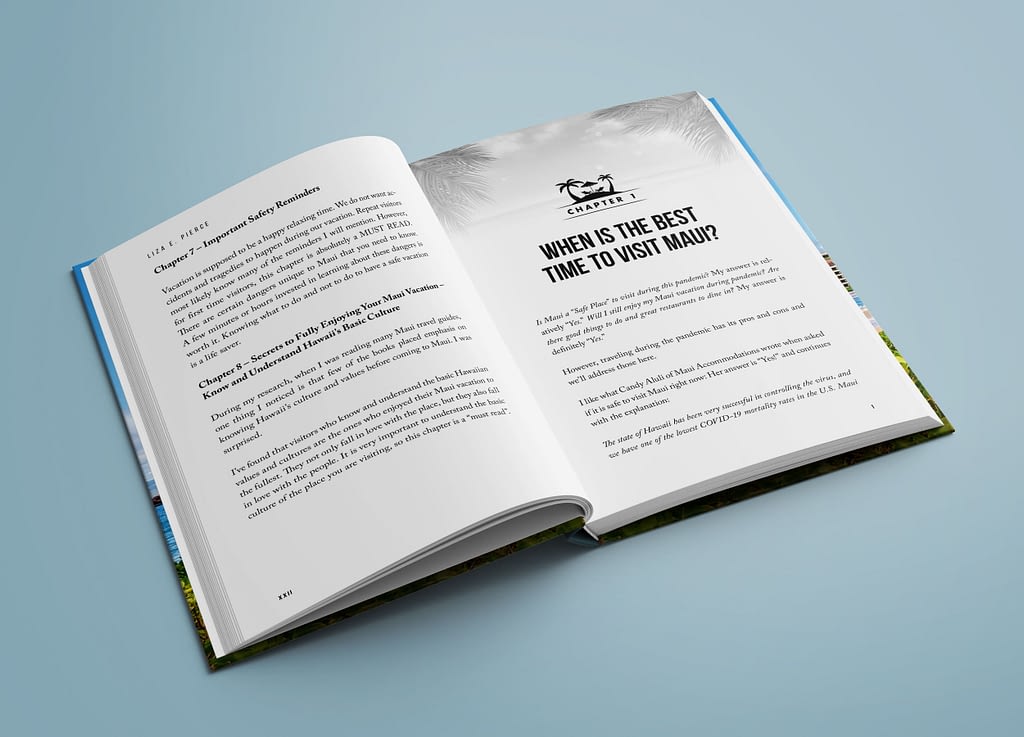 FormattedBooks: What inspired you to write Maui 2021 and Beyond?
Liza: The gratitude that I have in being able to live on this beautiful island called Maui is what inspired me to write Maui 2021. I wanted to give back, and writing this book, which I think will help the community, is my way of giving back. In addition, my followers on Social Media inspired me to write this guidebook. They are the local residents and visitors who love Maui, and live Aloha.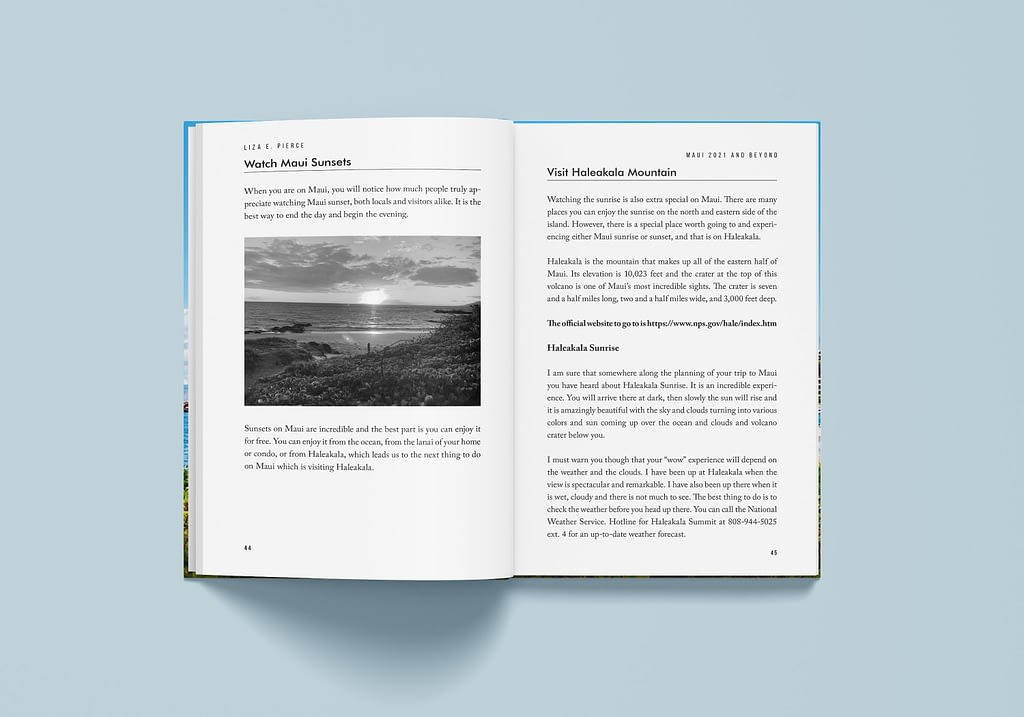 FormattedBooks: What are the things you wish you knew before you self-published your book?
Liza: Finding and hiring good editors and working closely with them on finalizing my draft, before submitting my draft to the formatter is one of the many things I wish I knew before I self-published. But that's just one of many. Being a first time author, and a self-published author at that, I have a long list of things "I wish I knew". But no worries because I learn as I go.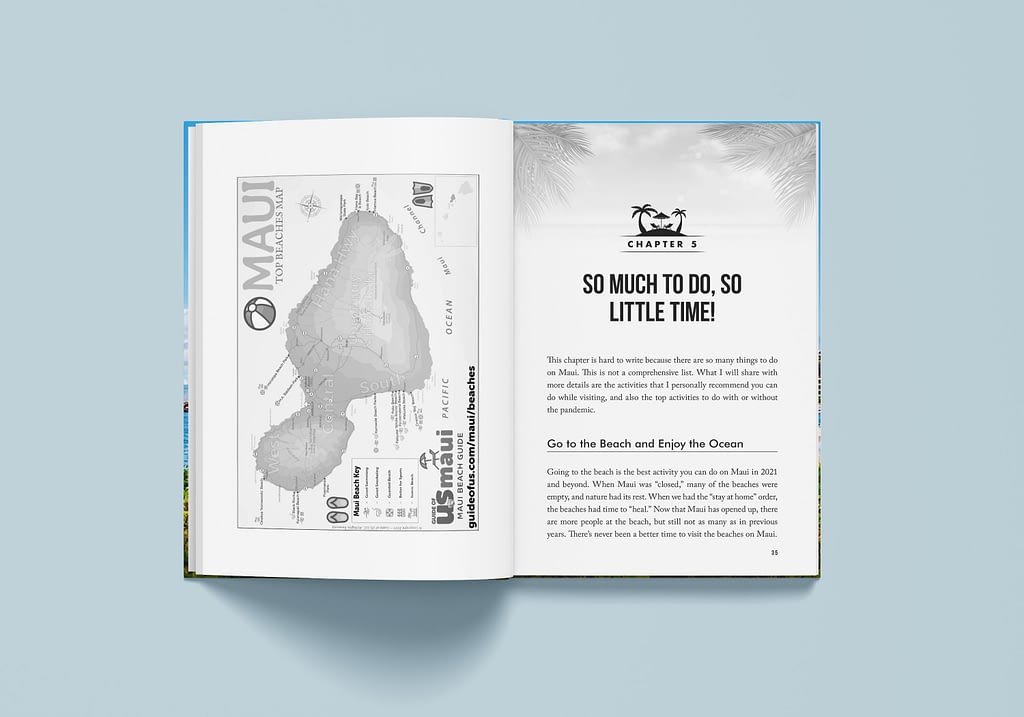 FormattedBooks: What's next after Maui 2021 and Beyond?
Liza: Maui 2022: The Update — I will be publishing a sequel which is basically an update of the book Maui 2021 and Beyond. Target release date is January 2022. Aside from the travel guidebook, I also will be publishing a memoir. It is about my experience, living the dream on Maui. Needless to say, my first book won't be my last.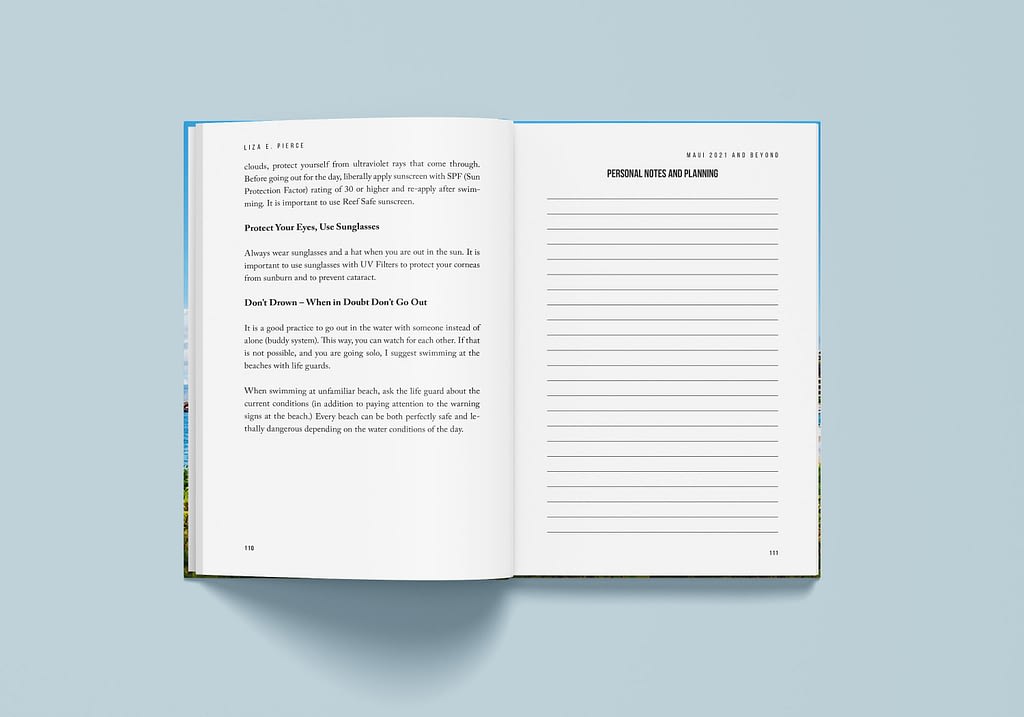 FormattedBooks: What's your go-to karaoke song?
Liza: How did you know I love karaoke singing? ha ha. I must admit that even though I love karaoke singing, I am often off key when I sing. But that's what makes karaoke singing fun, right? lol! My go-to song is "Fly Me To The Moon" by Frank Sinatra. It has a fun beat that is easy to follow. Now you got me singing this song in my head 🙂
Interior book formatting by FormattedBooks

---
Liza Pierce has been living on Maui since 1994 and is one of the most respected bloggers in Maui. She is also the founder and manager of Visit Live Love Maui, a popular Facebook group with 14k members composed of residents and visitors who are passionate about Maui. You can check out her beautiful colored photos of Maui in her Instagram account, https://instagram.com/amauiblog.
Liza wanted to create a complete go-to guidebook in black and white to minimize the cost of printing and to be able to sell her book at an affordable price. If you'd like to purchase her best-selling book, Maui 2021 and Beyond, please visit her Amazon page: https://www.amazon.com/gp/product/B09H2NVGC5/ref=dbs_a_def_rwt_hsch_vapi_tkin_p1_i0
You will find her on Instagram at @amauiblog @visitlivelovemaui @lizaseyeview @lizamaui @auntypineapple and on her website https://amauiblog.com/