Aiden Taylor, now 12-years old, authored and self-published his self-love motivational book titled Me and My Afro with a goal "to show other kids the importance of loving yourself and embracing your hair and that all kids were created special." Me and My Afro follows all the adventures Aiden and his favorite hairstyle take together, from riding the bus to playing basketball. Aiden says the book gives kids "something to do [at home] — and who doesn't want to learn about self-love?" 
Aiden wrote his first book during the corona pandemic when schools were shut down and kids could not leave their homes. "People need inspiration," Aiden told ABC 11. "They're probably feeling down. Because of the pandemic, kids can't play outside. They have to wear masks, and that's wack. So I decided to make a book about self-love, and that would get them energetic and feeling much better."
At a very young age, Aiden already had lots of accomplishments up his sleeve.
Along with having more than 1400 books sold and being featured in major news networks and publications such as NBC, People Magazine, ABC7 and Spectrum News NY, Aiden has already published 2 more books — an accompanying Me and My Afro Coloring Book and a second book in his series titled, Me and My Afro: When I Grow up.
And not only that, Aiden has turned his book into a cool brand. For Me and My Afro fans, Aiden also sells awesome Me and My Afro merchandise such as socks, combs, bath towels and gift sets. Quite an inspiration not only for children but also for adults who wants to try self-publishing and launching their own business.
Let's get to know Aiden more, the afro-donning rockstar of the publishing scene, and what success means to him in our latest interview where we feature successful self-published authors and entrepreneurs.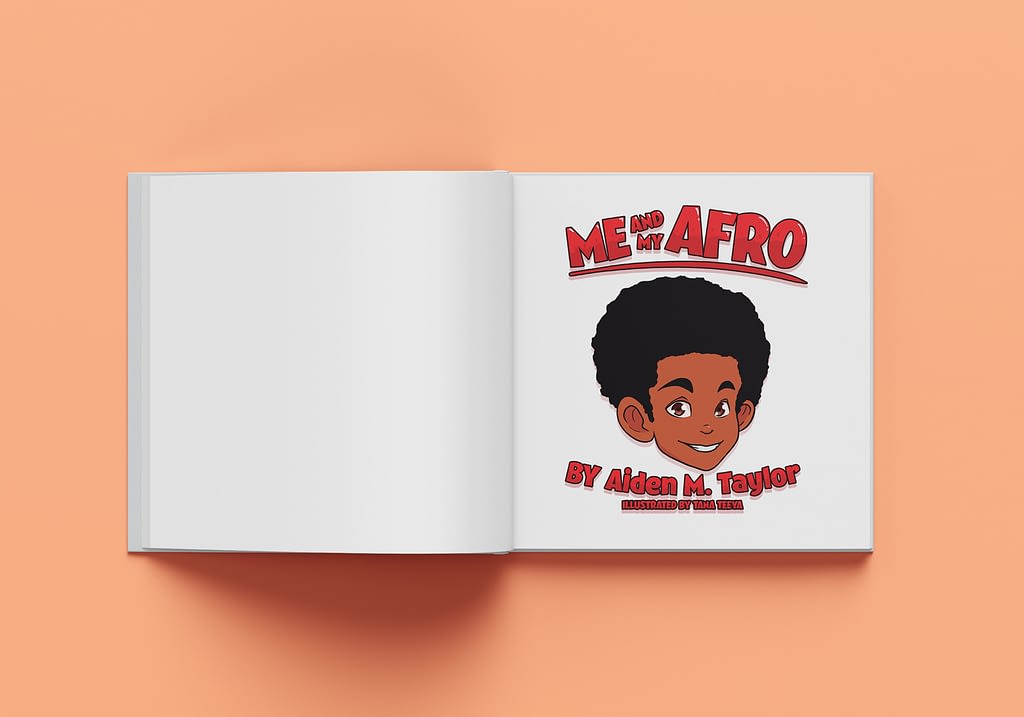 FormattedBooks: How did you come up with the title to your book?
Aiden: My 1st book was about the love I have for my afro so when I wrote down "Me and my afro go everywhere together"  I said that's it!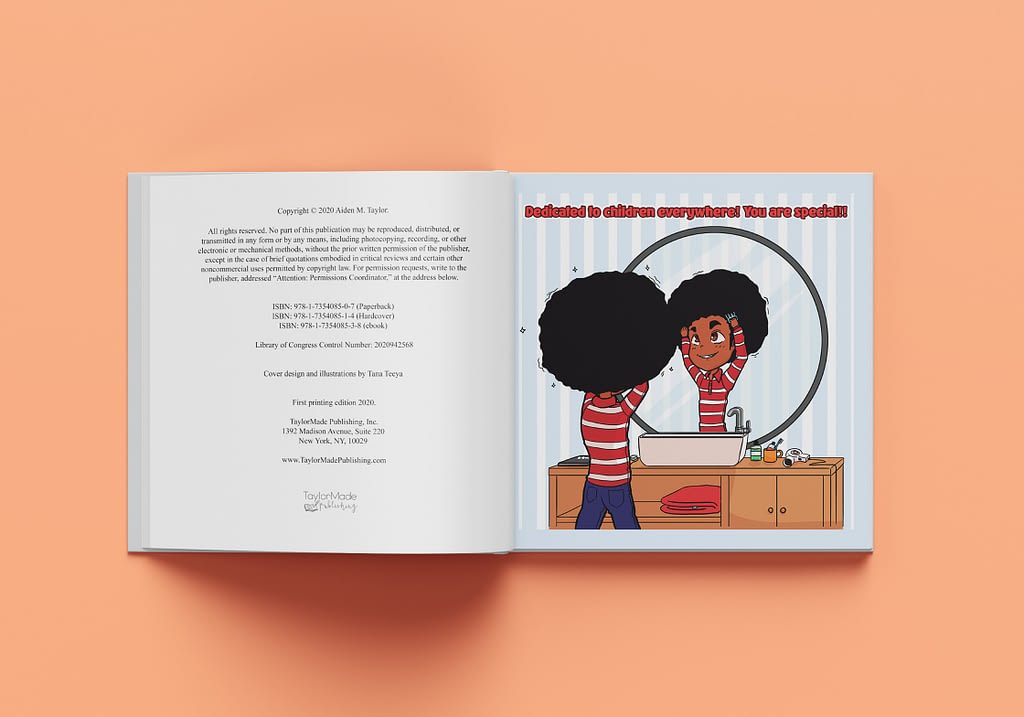 FormattedBooks: If you could tell your older writing self anything what would it be?
Aiden: Never give up and continue to be yourself!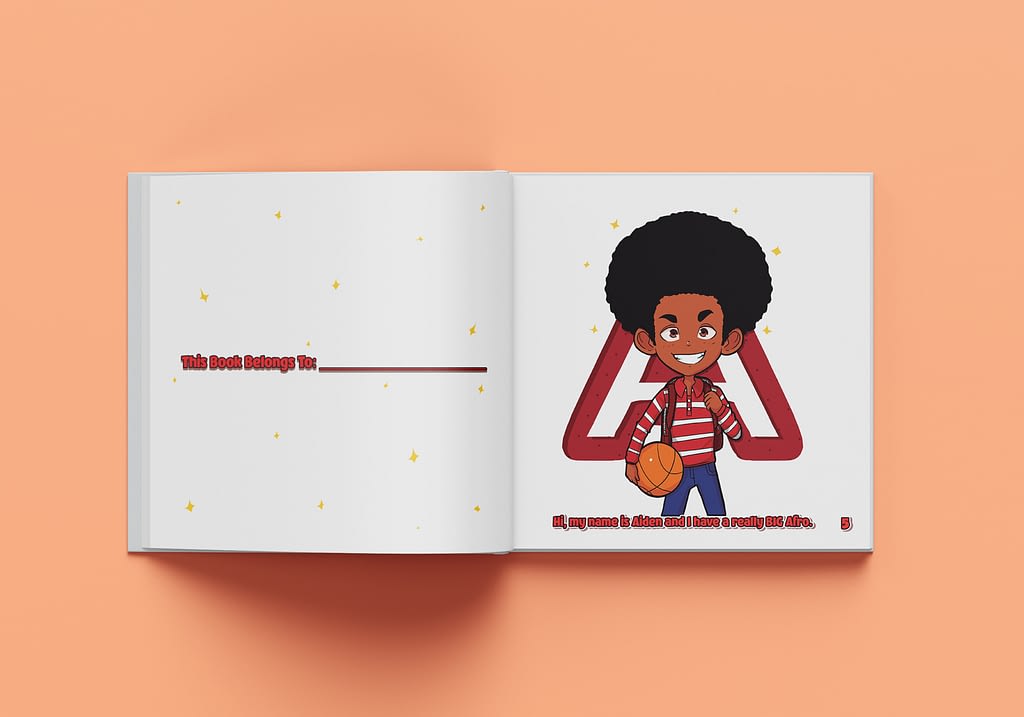 FormattedBooks: What does success mean to you and what is your definition of success?
Aiden: Success means to me, that I am making a difference and inspiring other kids. My definition of success is accomplishing all my goals and making my dreams come true.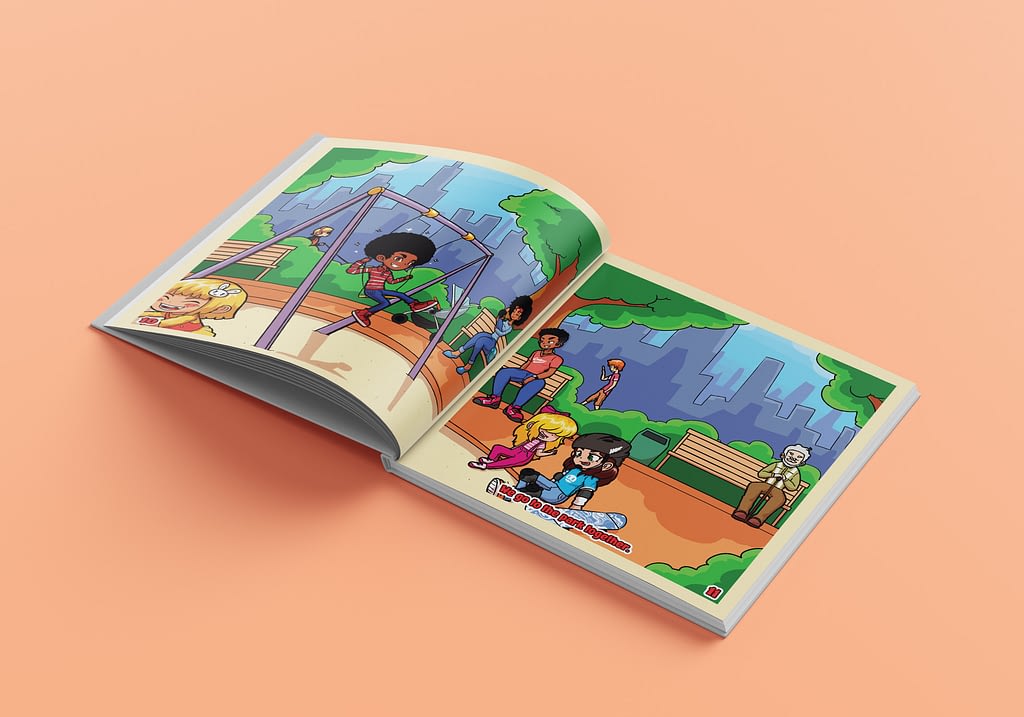 FormattedBooks: What is your favorite time to write and why?
Aiden: My favorite time to write is in the evening because I feel more creative in the evening.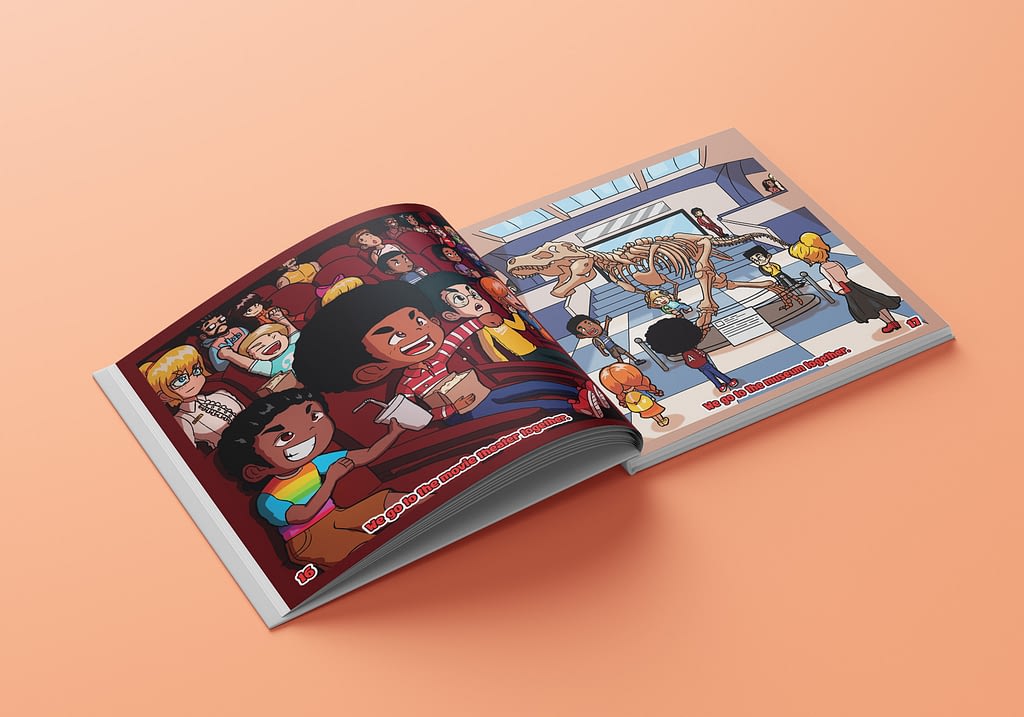 FormattedBooks: Have you ever made a wish that actually came true?
Aiden: Yes my 8th birthday I dreamed to become famous and my dream has come true.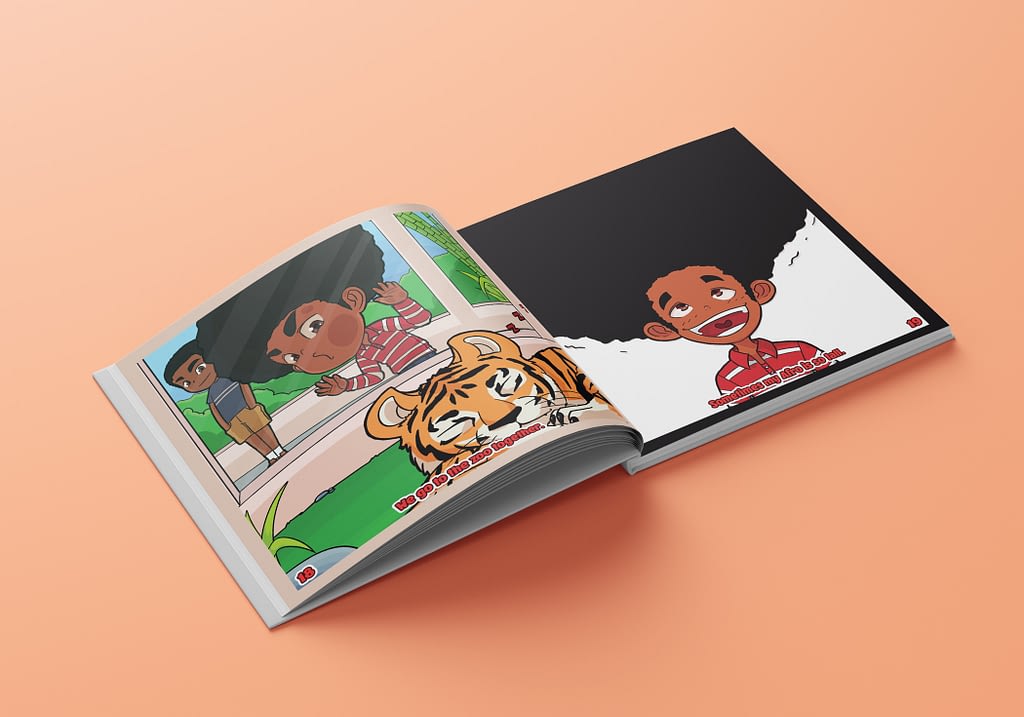 FormattedBooks: Which writer or book influenced you the most?
Aiden: Rita Williams -Garcia the Author of " One Crazy Summer" and Fracaswell Hyman Author of " Mango Delight"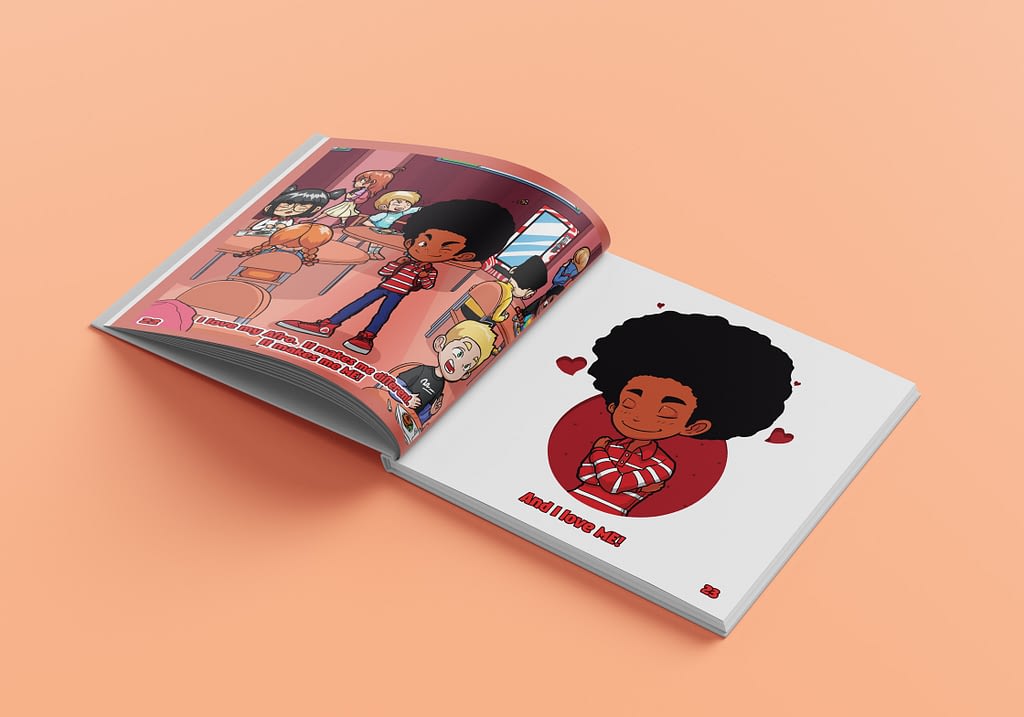 FormattedBooks: Tell us about your first published book? What was the journey like?
Aiden: My book is awesome, it is called "Me And My Afro" a book about self-love and my journey has been so fun. I  have been featured in People's Magazine and on the news how cool is that?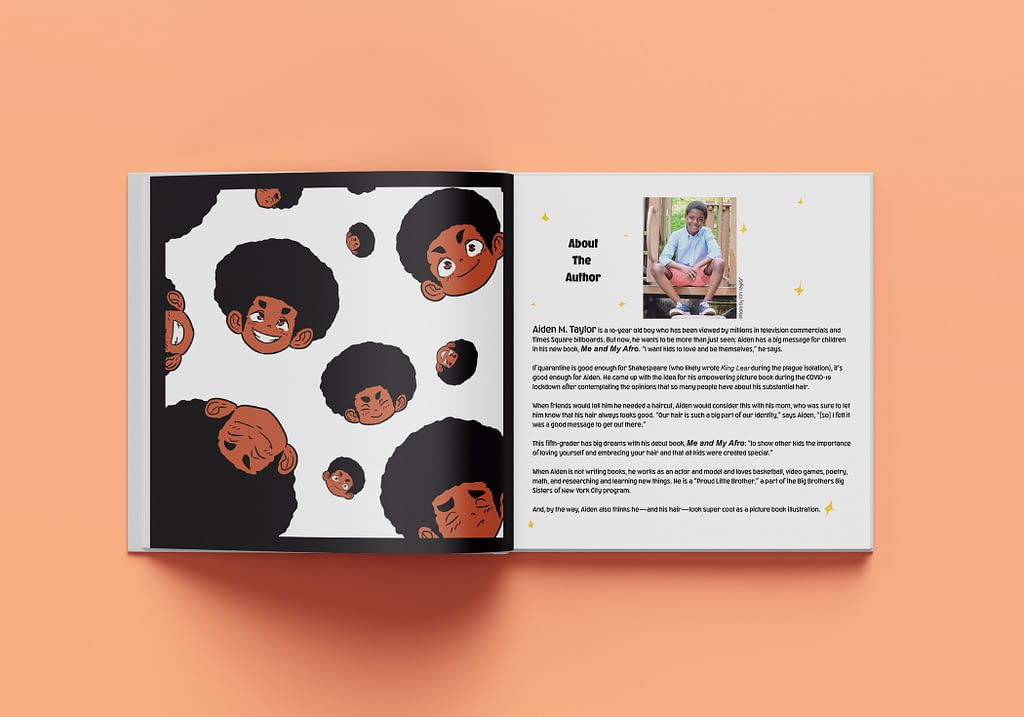 FormattedBooks: Does writing energize or exhaust you?
Aiden: Writing energizes me and it's exciting to get all your ideas down on paper. I want to write 20 books. I have a lot of ideas!
Book interior design and formatting by FormattedBooks
---
Aiden Taylor is a 12-year old boy from New York City who has been viewed by millions in television commercials and Times Square billboards. But now, he wants to be more than just seen; Aiden has a big message for children in his new book, Me and My Afro. I want kids to love and be themselves, he says. This fifth-grader has big dreams with his debut book, Me and My Afro: to show other kids the importance of loving yourself and embracing your hair and that all kids were created special. When Aiden is not writing books, he works as an actor and model and loves basketball, video games, poetry, math, and researching and learning new things. And, by the way, Aiden also thinks he-and his hair-look super cool as a picture book illustration.
Buy Me and My Afro here: https://www.amazon.com/ME-MY-AFRO-Aiden-Taylor/dp/1735408506/ref=tmm_pap_swatch_0?_encoding=UTF8&qid=&sr=
Aiden's second book can be found here: https://www.amazon.com/ME-MY-AFRO-When-Grow/dp/1735408557/ref=pd_sbs_4/138-0145881-6307924?pd_rd_w=YDPcu&pf_rd_p=3676f086-9496-4fd7-8490-77cf7f43f846&pf_rd_r=K1JQ5RFB4Z6KDGXBDBEK&pd_rd_r=3c2d8018-be21-4c10-9458-c2ddb482ec27&pd_rd_wg=eOOJk&pd_rd_i=1735408557&psc=1
Follow Aiden on Instagram: https://www.instagram.com/meandmyafrobooks